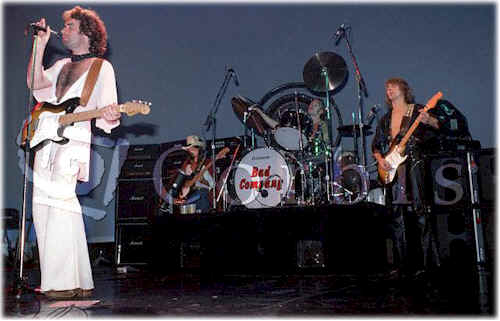 I have no problem admitting that I listen to Classic Rock radio stations. In fact, if you were to peruse my I-tunes (wow, a wicked white statement) you would find a lumberjack's portion of Led Zeppelin, Black Sabbath, The Grateful Dead, Bob Dylan, Neil Young and other staples of 70s rock world, as well as some side orders of Billy
Squier
---no, he's not on this damn list and if you think he should be, then you have an open invitation to lick my ball-bag---The
Allman
Brothers, CSN&Y, Jimi Hendrix, etc.
Okay, some of you may be wondering why I slipped Billy
Squier
in there. Again, ball-bag, tongue, lick...
However, there are some bands that have become ubiquitous on Classic Rock stations that make water-boarding seem preferable to having to sit in a car listening to their musical and lyrical diarrhea
shart
out from the speakers. This list, I realize, is highly subjective, and I invite anyone reading this to feel free to chime in with their dissent.
So here it is: The Ultimate List (every list of anything Classic Rock starts with the words "the ultimate") of Suck-Ass Classic Rock Bands.
10.
Bad Company (pictured)
. Originally, Paul Rodger's group was an orphan that Led Zeppelin's Swan Song label tried to save from suck-
dom
, but their Jimmy Page knock-off riffs and painfully cheese-filled lyrics are too much for any rational human being to tolerate. Despite the fact that one of my first carnal experiences occurred with the song "Rock Steady" playing in the background, I can find little that is redeemable about this band. However, I have noticed that the word "lunch" can be substituted for word "love" in the title of any of their songs with, perhaps, significant improvement in the content, i.e. "Feel Like Making
Lunch,
" "Ready for
Lunch
" or "Can't Get Enough of Your
Lunch
." Did I own
10 from 6
as a teenager? Yes. Yes, I did.
9.
The Steve Miller Band.
Okay, so who hasn't gotten high at some point in their life while listening to "The Joker"? And, yes, it was oh-so amusing when Homer Simpson did it on
The

Simpsons
. But even if you try to make a case for a few of The Steve Miller Band's songs not sucking the pulp out of a lemon, it is instantly off-set by the song "Abracadabra." And few classic rock songs make my soul hurt quite "Take the Money and Run" or "Fly Like the Eagle"; the latter of which posts a cliche only matched in its lack of imagination by the music itself. If you're between the ages of 16-19 and looking for some decent
stoner
music, try The Mothers of Invention. As for Stevie "Guitar" Miller...excuse me, I just burped up my dinner.
8.
Thin Lizzy
. I'm almost hesitant to include this band because they only had one song that I know: "The Boys Are Back In Town." But it's been played so incessantly that I've developed a legitimate hatred for it and its creators. Coming out well before U2 made it onto the scene, it almost seems as if Ireland wanted to the show that they could produce wankers at the same clip as The Brits. They weren't about to sit pat and let their nemesis do all of the sucking, so they conceived Thin Lizzy, a band whose stupid name is almost as bad as their music. I said "almost."
Coming soon: #7-4 on The Ultimate List of Suck-Ass Classic Rock Bands. In the meantime, try to get some sleep.